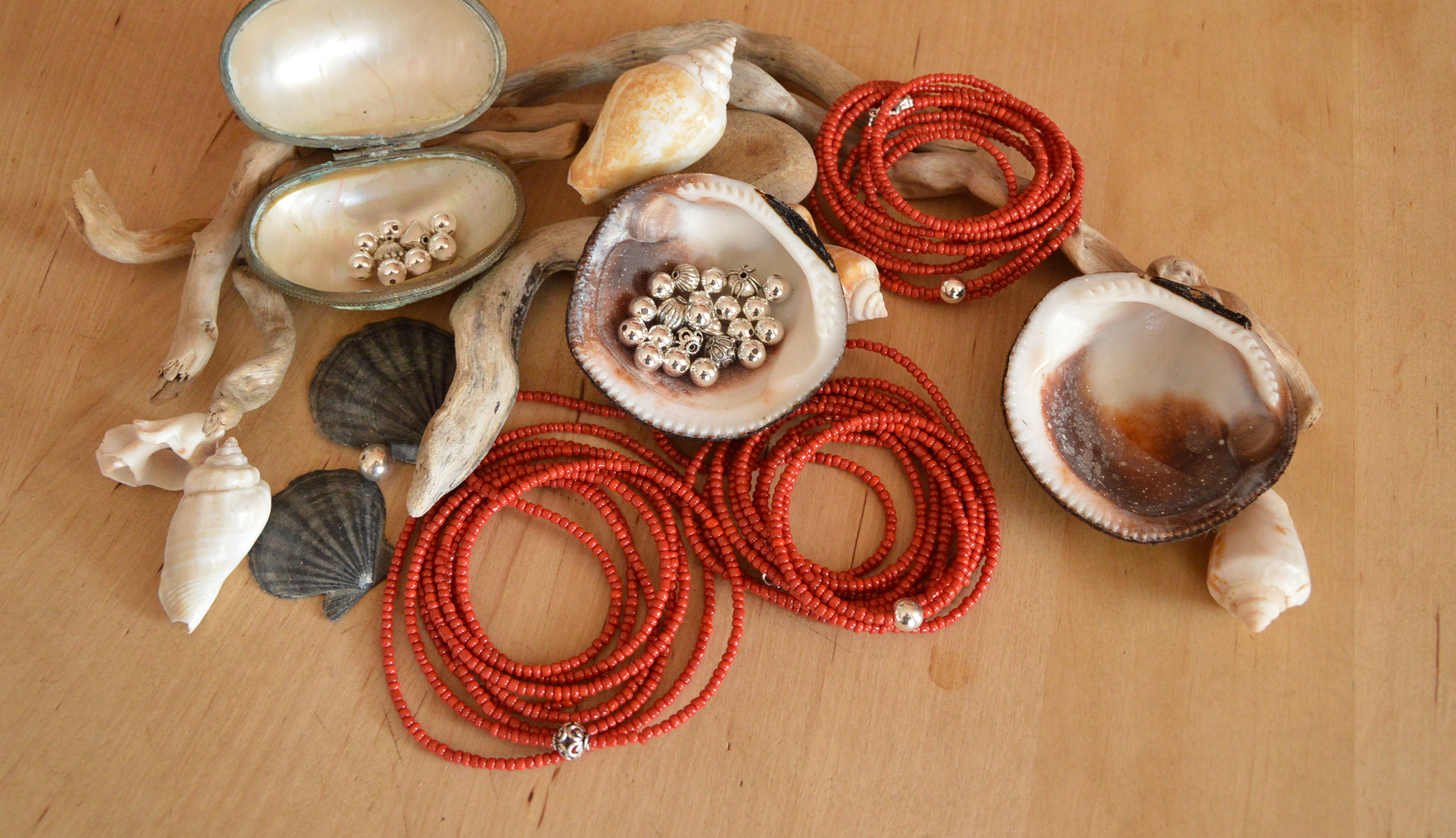 The Ritual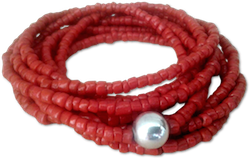 With this beautiful poem by Katy Stevenson we can fill the bracelet with greater significance and energy.
These are wonderful words. If read out with our heart, they turn the simple act of putting on the bracelet into a touching ritual.
It is even easier if we receive the bracelet as a present…
This is how it's done: the woman who receives the bracelet reads out the poem with powerful voice and open heart. In the meantime her best friend, her sister or the person she has chosen slowly winds the long string of beads around her arm, with the intention to transfer the words read to the spiral the bracelet is forming thus sealing the poem to the woman's wrist.
When the friend laces the bracelet and the woman finishes to read you cannot resist a big joyous embrace.
Here are the words by Katy Stevenson
In my heart of hearts,
I no longer want to be Better than you
Smarter than you
Thinner than you
Prettier than you
Faster than you
Stronger than you
More accomplished than you
More creative than you
A better mother than you
A better friend than you
Better educated than you
ANYTHING more than you.
I want to walk this path side by side
In awe of who you are
In awe of what your gifts are
To see you only in love and light
With your beauty shining through Just as you are.
And I want you to see me the same way.
For I really do love you Just as you are.
I only thought I had to be better In order for you to love me.
I drop this cloak of outshining at the gate.
It has been such a heavy burden,
An unnecessary burden
A self imposed burden.
Will you still love me Being just as I am.
In my heart of hearts,
I know you will.